Not that anyone asked but I thought I'd share some of my running essentials. I've used these names for the last 10 years and they have worked pretty well for me.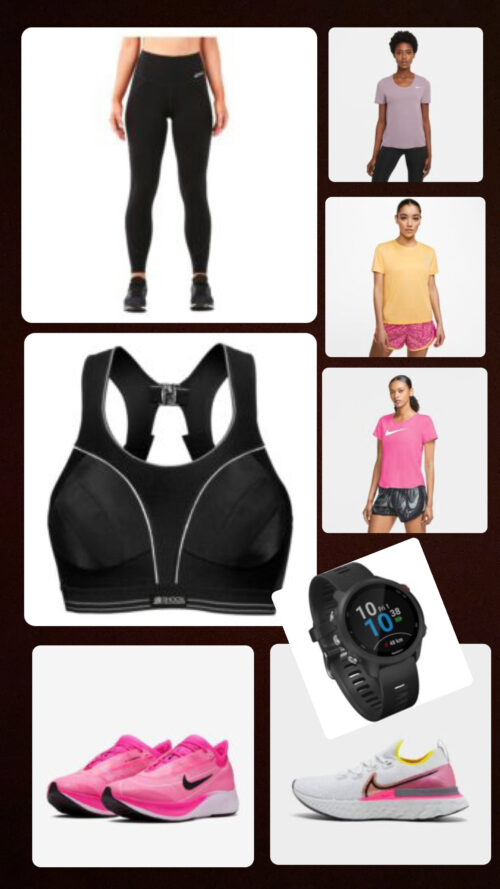 Let's start with a good bra. Boobs bouncing everywhere isn't exactly a good look. Trust me on this.I honestly envy gals who can just buy bras from just anyone and anywhere. It's always been a bit of challenge for me in this area. Mcm show off jua bunyinya aku atu ah? but it's a poisoned chalice. So if you're heavy at the top you would need extra support. I recommend the "Shock Absorber". I swear on the Booble! that's the name of the brand. I've worn them for long distance and faster interval runs and I find that they give my boobs just the right amount of support and i have experienced no chafing. I get mine online usually on sale from figleaves.com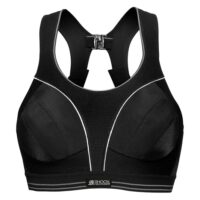 Find yourself the right type of bra from their line by taking the quiz on the shockabsorber website. please google. tq.
Compression tights. life changing. I only buy 2XU now (and the occasional Alo Yoga for lighter workouts at the gym and Hot Yoga cos they feel like BUTTER) but for running I stand by 2XU. My first introduction to compressions were a pair of ASICS. Prior to that I wore standard Nike leggings so you could imagine how life changing it was for me to discover COMPRESSION LEGGINGS. Why compression? it reduces muscles soreness , helps with recovery and most importantly sucks u up in all the right places. I buy 2XU on repeat because they last forever and they stay tight on your hips much longer than any other leggings that are in the market. I do feel that they're a little bit on the steep side $$ but they're worth every penny.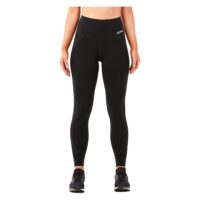 Shopping Hack: get them on sale on Zalora. they usually have coupons or have sales at the start/end of every month. If you're lucky you can get up to 40 bucks off a pair.
I'm a Nike gal. So for running shirts and shoes I gravitate towards the big tick energy. I like the older V neck running shirts but I notice that they don't really make them anymore and most of their running shirts these days have round collars which I don't find flattering on my body. However, I've recently bought several shirts from the Nike Miler collection cause of the bright pinks , blues, and purples. Great for visibility when you're running late in the evenings or early in the mornings. The material's a bit on the thin side so this may be a bit of a nuisance for my akak akak hijabis. You can always layer something underneath it. If you want something that is a little bit more solid, breathable and versatile 2XU does offer a good selection but the colors aren't as fun. But hey like buying a Kitchen Aid over a Kenwood it boils down to aesthetics vs functionality. lol.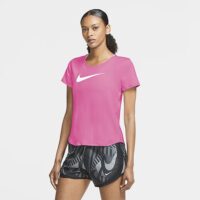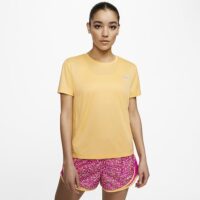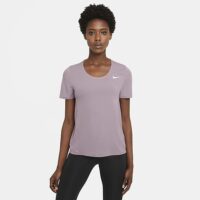 Where to buy; Huaho Manggis Mall. I got mine off the Nike Malaysia site and got it delivered to Brunei via a third party delivery service based in Labuan. I did go through a Stella McCartney Adidas phase but that was short-lived cause I found that the t-shirt material was too heavy for tropical runs. But don't get me wrong, If I had the means and if I can work out in just a bra I would still buy every item in her collection.
Watch. I think I mentioned that for the last 10 years I have always been running with my phone but I got a Garmin recently? if you run with music, it's a good idea to get this. I've had it for 2 months now and I'm pretty happy with it. I got my Forerunner 245 Music at the Garmin store @ 1riv. They're just as ground breaking as the compression pants. It took me a while to get them cause I don't really wear watches and I was concerned that these sports watches made me look butch. Lol. Initially, I thought I'd just wear it for my runs but I've been wearing it daily and on days I want to feel a little pretty I'll just stack it with a bunch of "girly" bracelets.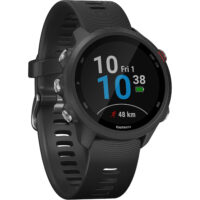 Now on the topic of SHOES. They say give the girl the right shoes and she can conquer the world? Give me Nikes! I started my journey with Nike. So it holds sentimental value to me. Previously it was all about barefoot running but cushioning has been making quite the comeback. I am currently loving the Zoom Fly 3 and the Nike React Infinity. They're well cushioned like a sofa but still feels light-weight making them super comfortable for long runs. Although if you have wide feet, they might take a while to break into. So I would suggest going a size up or taking them on very long walks on the beach before taking them for a long-distance session.
Don't tell anyone but I secretly have soft spot for the Adidas Ultraboost for long runs 😛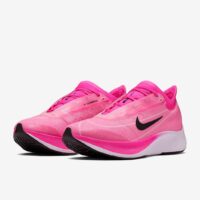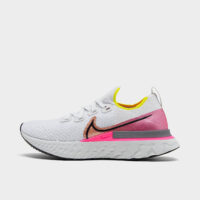 Throw in a pair of China-made Bluetooth earphones and you are ready to get out there. Anyway, I hope you guys find this helpful. This is just a guide and what I would normally wear. Banarnya apa saja comfortable pun ok…most importantly: 1. LADIES, BAJU DALAM MESTI TAGAP. 2. JANGAN BESELIPAR, GET A GOOD PAIR OF SHOES 3. JANGAN TELANJANG!!!!!!!!
Happy new year everyone! Drink lots of water!
Kiss me.