I ran my first half marathon in 2017. It was my "come back" after a year of hiatus. It was the first week of October. The weather was still warm-ish with scattered rains which would later in the week bring an an autumn hue to the foliage.
The 21km route kicked off at the Parc du Cinquantenaire and ended at Grand Place. I ran on cobbled streets and past roads studded with art-deco and art-nouveau buildings and landmarks like the Royal Place, Church of Notre Dame Du and the art deco masterpiece Villa Empain. It was a charming run which i completed in 2hrs 46minutes at a pace of 7.3km/h. It wasn't bad considering that I had never ran beyond 15km prior to the race. The cool weather certainly helped.
Fast forward to three years later, I find myself huffing and puffing as i struggle to run up one of the hilliest hills i've ever come across in my life. I have been training for this, but unfortunately i wasn't prepared for what's to come. None of these hills were anything close to the ones in Bandar. Not even the 4:45am hill intervals that i've been waking up for past couple of months could have prepared me for this. I had seriously underestimated the running route by 150%. Who knew Bangar was that hilly????????????? I didn't.
Ok. i lie. I think the hill training did save me a little bit. It helped me run every single bukit that came in the way without cramping. I thought i was doing pretty okay when at 18km my friend pacer told me that we could be running more than 21km. "HOW MANY EXTRA MILES!?" i snapped. He responded by putting up 4 fingers. i instantly knew i was doomed for failure.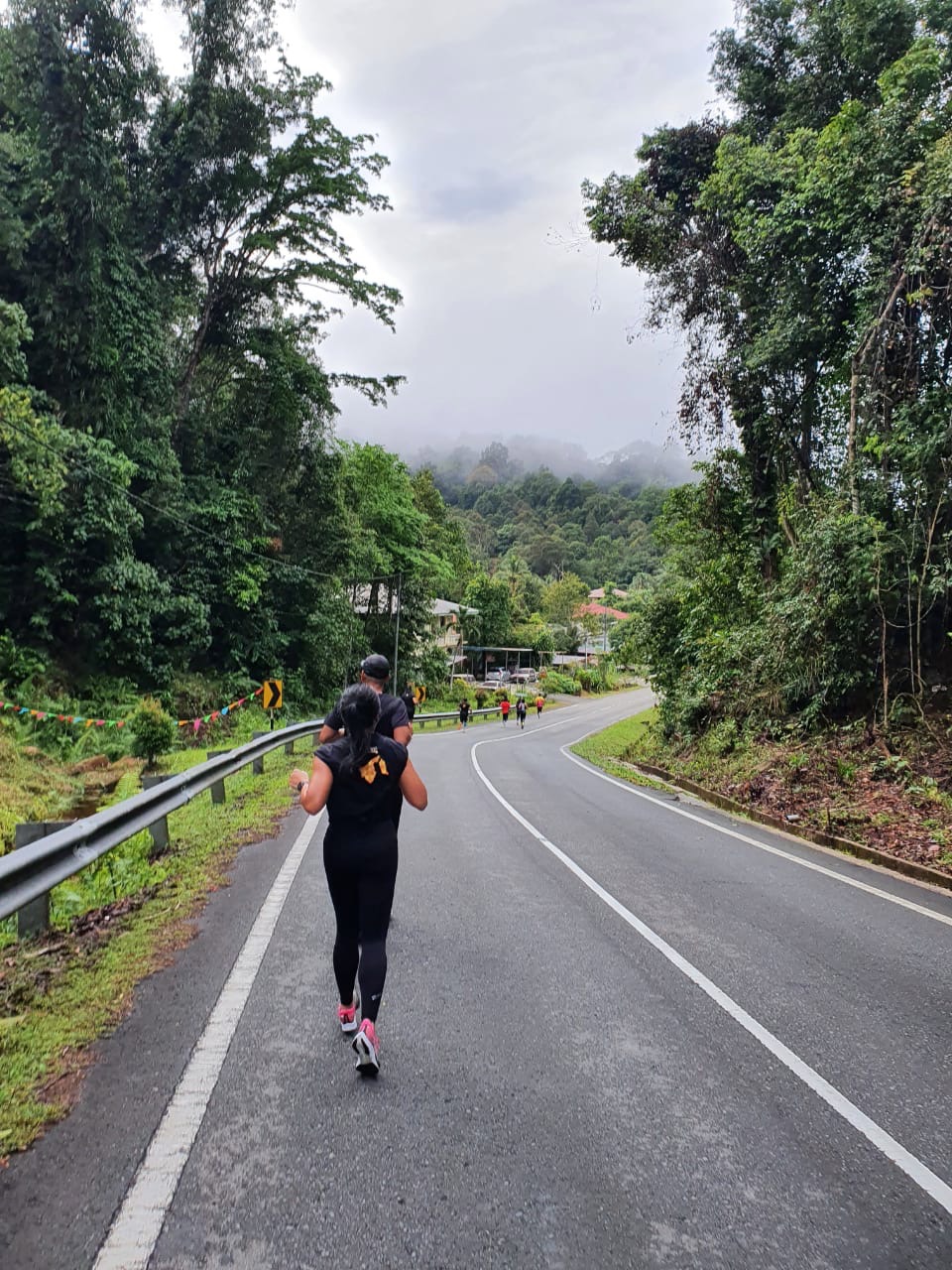 It went downhill from here (pun soooo not intended). My poor legs had registered the new information and the next thing i knew i had greatly slowed down my pace. My mind was now on a constant loop of "shit 3km lagi.. and even then i would still be nowhere near the finishing line". So i made a decision to crash through it and stop my clock at 21km. on the dot.
I completed the 21 at just 2hrs and 28 min at a pace of 7km/h and walked all the way to the finish line. At that point i was disappointed but considering the rough terrain.. i thought i did pretty well. I will be back for you next time Bangar.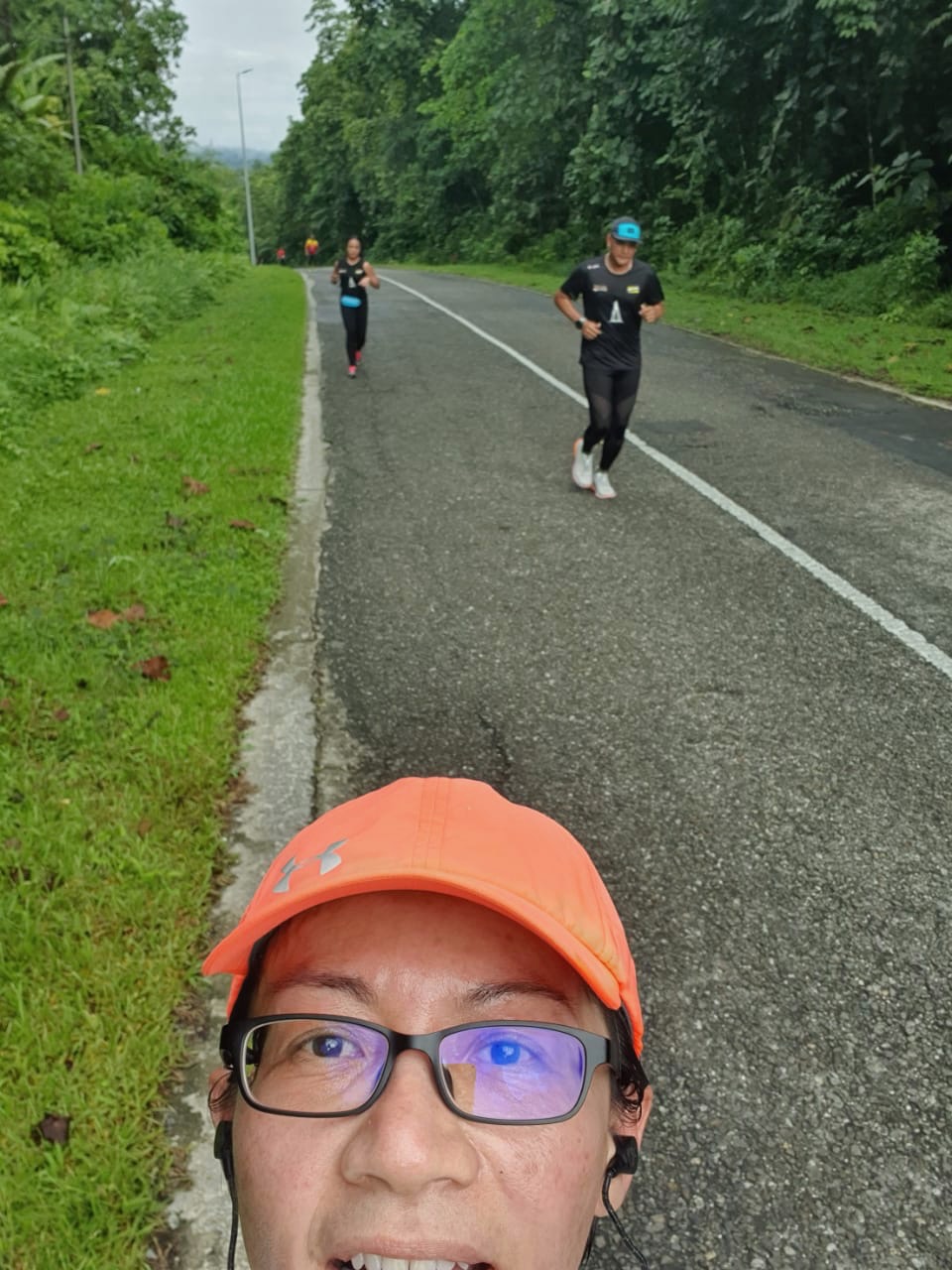 If only i was aware of the additional miles i would've sequenced my pace differently..all i wanted was to finish strong all the way to the finishing line but i guess luck wasn't on my side.
It's normal for marathons to go a little bit over pulang but by 3-4km…..? do you even run bro?
All in all, it's been an awesome year for running.
I am 45 secs away from a sub 30min 5k and 4 minutes away from a sub 60min 10k and i love celebrating these little successes along the way. I've always enjoyed running and this year's running success has cemented my love for the concrete roads even more.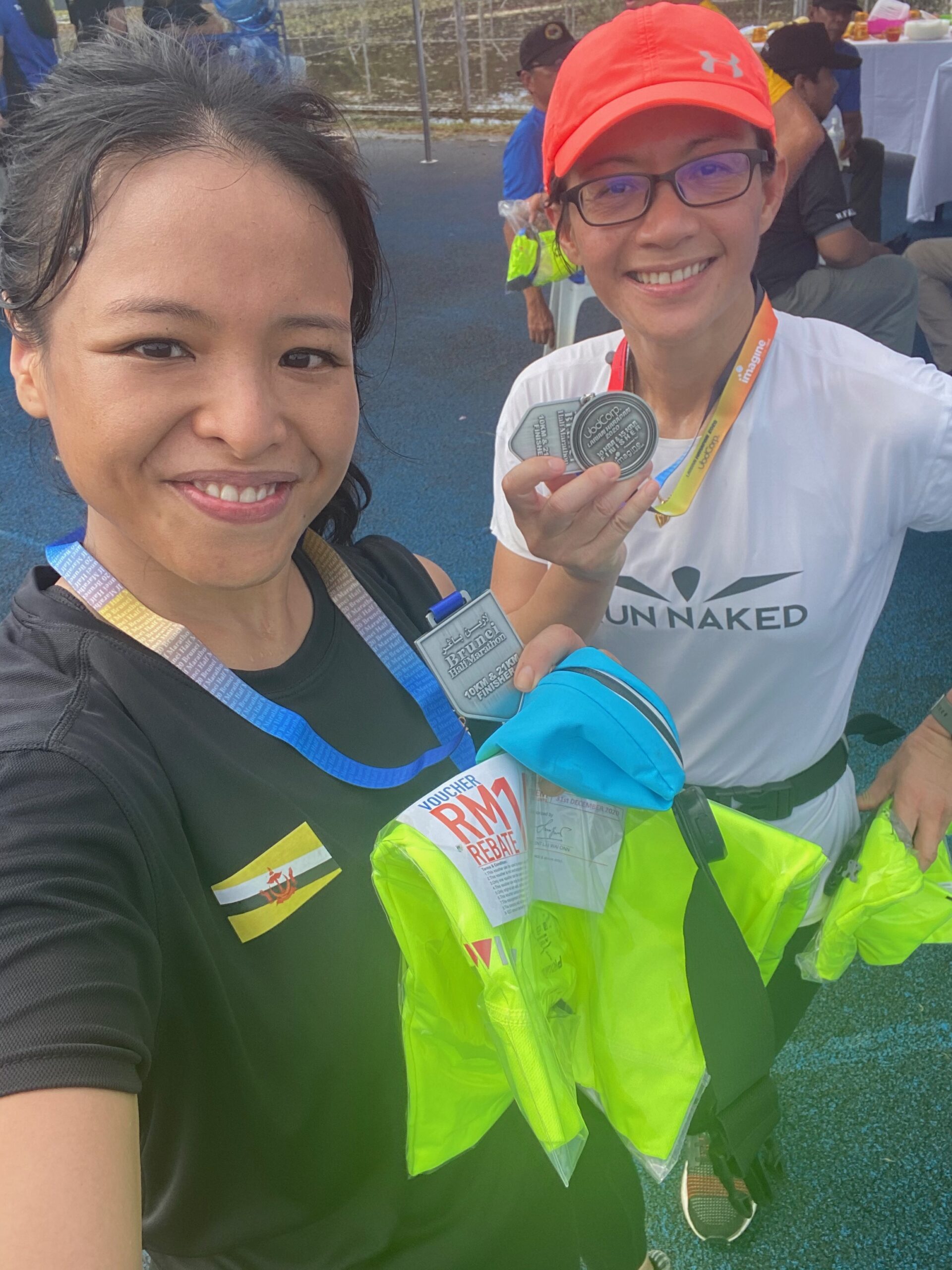 kiss me.
ps: aku nda tau cemana kawanku atu teambil gambar lagi. mantap napas nya ee.